SextPanther: Adult Chat and Sexting Platform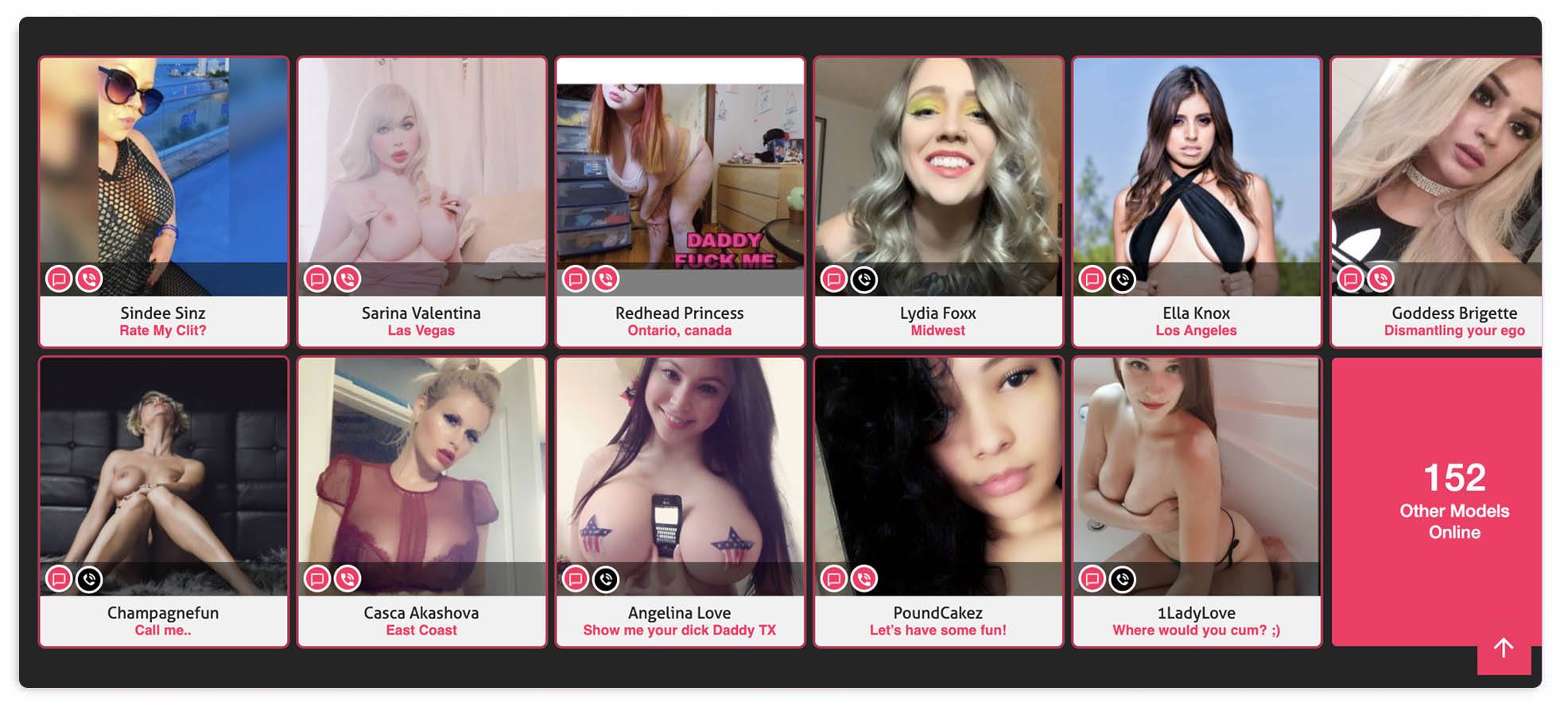 What is SextPanther
SextPanther is a website where users can find an array of sexting services. SextPanther is unique because many of the women featured on the site are professional models who offer sexting, phone sex, nudes and videos to paying customers. Because so many of these girls are professional models, you'll be hard-pressed to find a better selection of beautiful women who are down to sext. 
SextPanther is a cut above the rest when it comes to user-friendly websites. The website itself is incredibly simple and easy to navigate. The left hand of your screen will show you a list of quick links to your homepage, messages, account history, customer service and the inventory of model profiles. A lot of sexting websites have a cluttered interface with lots of popups but SextPanther has created a pleasant experience for its users.
One of the biggest concerns people have when sexting is safety. SextPanther has addressed this concern by assuring the protection of your personal information. When you sext a girl from this website your number will be masked to ensure your privacy. When you purchase credits on SextPanther you will see "S-PANTHER.COM" on your credit card statement. 
Models provide a selection of services including pictures, videos, texting and video chat. Visit profiles to find out the individual prices of each service and to learn more about the model. These girls are professionals who know how to show you a great time so if you're looking for a sexting site, SextPanther is an excellent option. 
How it works
The first thing you'll want to do is create an account. It's free to register and the signup process is quick. After you sign up you can start browsing profiles and checking out individual prices for services. Once you see a model you're interested in you can add her as a contact. Once you do this, she'll be added to your personal collection. 
In order to start sexting, you'll have to purchase a credit package using your credit card. You can also exchange gift cards from major stores and brands for SextPanther credits. Use your credits on the various services offered and to tip models.  
You'll have to verify your phone number to start sexting. The website will mask your phone number once you contact a girl so your personal information is kept hidden. All of the models on SextPanther have been verified so you know they are real women and not fake accounts. You can search through profiles using the filters they provide in the search bar. Narrow down your search according to ethnicity, hair color, language, and fetish. 
Once you start texting a model, credits will be automatically deducted from your account according to the models' rates. Most models charge per message but responses are not counted towards this charge. This means that if a model decides to text you, you won't be charged. Users are charged for sending messages, sending pictures, opening pictures or videos and phone calls. 
Pricing
SextPanther uses a credit system for users to buy services and tip models. Credits are equal to $1.00 USD. Members can purchase credits in packages. Each model sets her own prices so you'll find a price range for services. Models typically charge between $1.00-$10.00 per text message sent. Photos and videos usually cost more than texting. You can check out pricing for services on each model's profile. 
20 Credits for $20

50 Credits for $50

105 Credits for $100

275 Credits for $250
How to Join
Visit the SextPanther website.

Register with a username, email, and password.

Verify your phone number and get bonus credits.

Purchase credits.

Start browsing profiles. 
Cool Features
Detailed Profiles: Each model creates a detailed profile page where users can check out their services, prices, and a selection of photos. These profiles are awesome because a lot of the girls post super sexy pictures that you can view for free. The profiles also make it really easy to see how much you'll pay when you start sexting with a particular model. 
Simple Credit System: Some websites make token systems complicated but SextPanther makes it simple. One credit is equal to one dollar so you don't have to think too hard or do a bunch of math to calculate how much you're spending. 
Personal Collection: Once you add a model as a contact, SextPanther will keep track of their profile for you in your collection. This feature keeps a record of your contacts and any pictures or videos you receive. 
Notification Options: Since this is a text-based service, it's always nice to be able to easily control your notifications. Visit your profile settings to adjust your notifications. You can create separate notification settings according to the type of message it is. 
Cancellation
Go to your homepage.

Click the settings button on the bottom left-hand side of the screen. 

Select the 'deactivate account' button. 
Overall Opinion
SextPanther has one of the largest selections of high-quality profiles for users to choose from. 
If you're looking to sext without the hassle of searching through potentially fake profiles or fickle users, this website has a lot to offer you. Each model is verified by SextPanther so you know the girl is real and your money isn't going to waste. In addition, your personal phone number is always protected so you have that additional layer of protection. The website is incredibly easy to navigate and each profile is detailed so that you know what you're getting into. The ability to narrow down your search with a filter system is also super useful. If you want a quality sexting experience you should definitely make a free account and check out the services offered on the site.